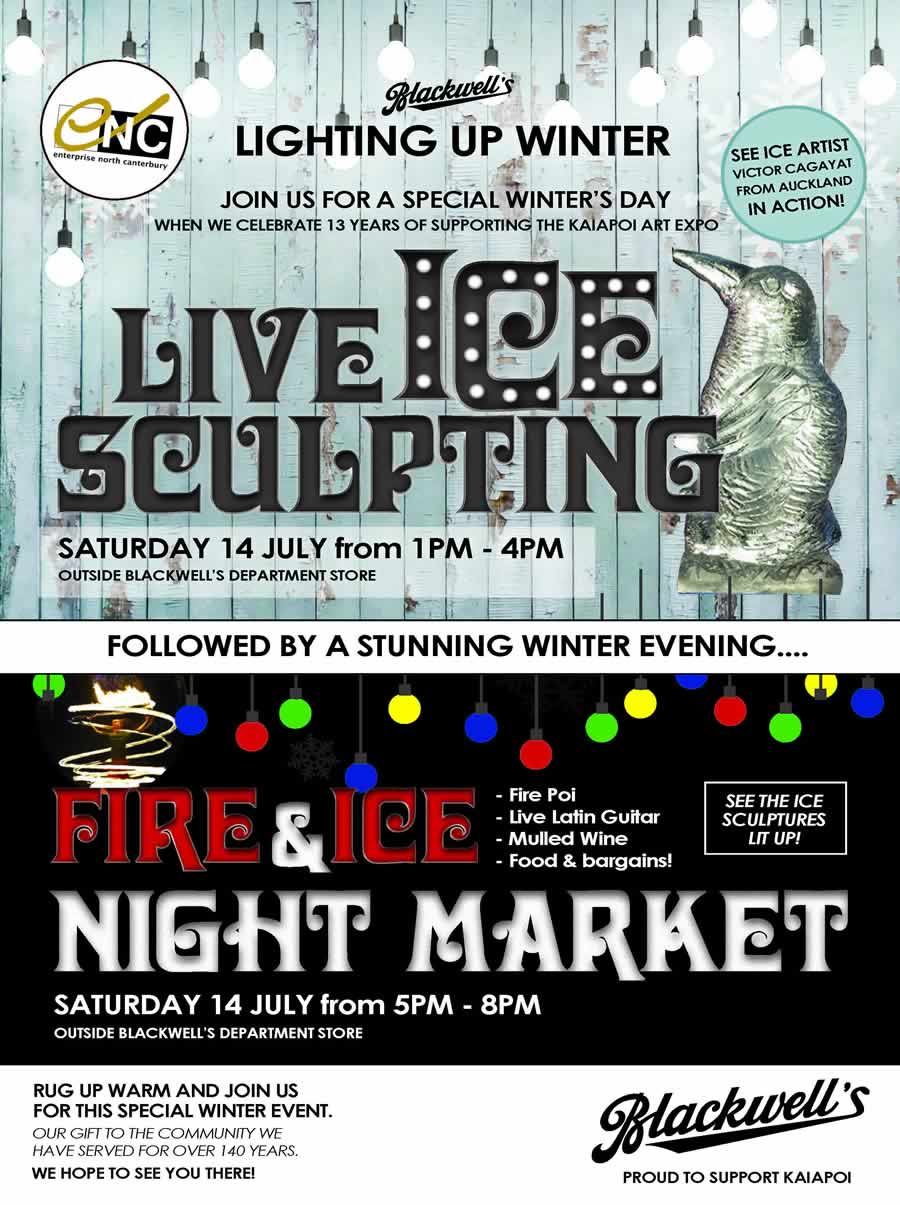 The Waimakariri Winter Festival has captured the spirit of our community beautifully in this short film. It has all the best bits from the week of winter fun including highlights from the annual Blackwells Fire and Ice Festival and Night Market!
We've loved seeing our amazing community come together!

Waimakariri Winter Festival
Events from Waimakariri Winter Festival 2018 featuring local artists and talents were screened during the festival on a big screen! Thank you goes to organising team for a great effort - we even made it before the rain! Kaiapoi Art Expo Blackwells Department Store ... See MoreSee Less
It's been a pleasure to meet you, what a great event and just amazing people showed up, well done!
20% OFF WOMEN'S LINGERIE AND NIGHTWEAR!!! THE BIG SALE IS ON NOW!!! 😯😯😯
Just a reminder, we are open 11am-3pm Sunday! ... See MoreSee Less
BLACKWELLS' BIG END OF SEASON SALE IS ON NOW!!!
GRAB A BARGAIN WHILE STOCK LASTS!!!

Womenswear, menswear, gifts, homewares, lingerie, ladies swimwear, manchester, accessories, shoes, wool... it's all got to go!!! ... See MoreSee Less
Julie Gorman Sandy McCully
Load more posts