Blackwell's are pleased to release the illustrations of our proposed new building. There will be exciting new features, including office space above the store and a space on the corner for a café.
Designed by architects Wilkie + Bruce, and supported by Lumleys, the new building is planned to be stated two years from the day of the first earthquake in September 2010.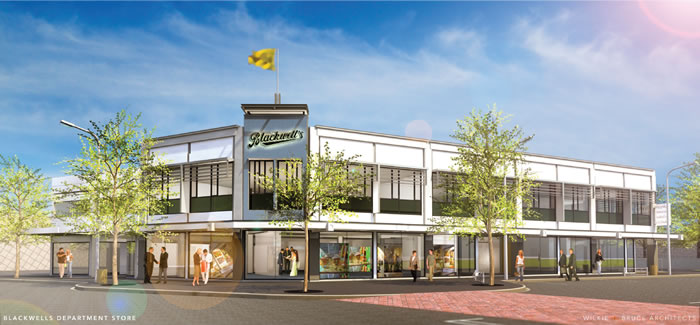 Above is a view of the proposed building design, as conceived by architects, Wilkie + Bruce. The front will retain the Blackwell's logo on the front corner, as the old store used to.
Below is a view of the North end of the building, where we hope to have space for a café.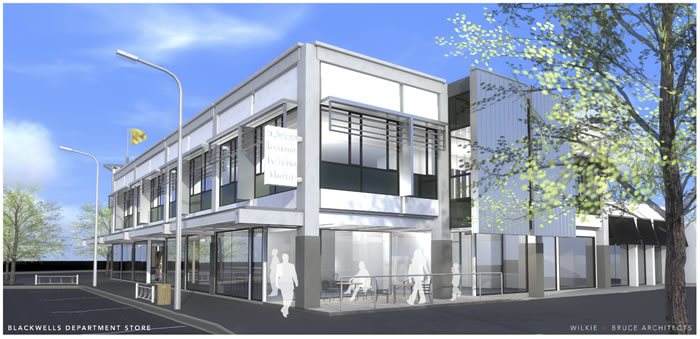 Much of this is still a work-in-progress, and we will post updates on this website as news becomes available.